Become a Partner in Hope
Thank you Southwest Michigan, Indiana, Ohio, even Florida. We raised $20,000 more than last year in the fight against childhood cancer. Your friends can still become a Partner in Hope by clicking on the link below.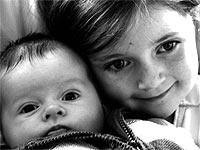 Special Thanks
Sponsored By:
Ganton Senior Communities
KALSEE Credit Union
Cornwell's Turkeyville USA
Battle Creek Field of Flight Air Show and Balloon Festival
Angels of the Hour:
Lakeview Ford Lincoln
Sims Heating & Cooling
Worgess Insurance
Battle Creek Harley-Davidson
Lynwell Coffee Service
Country Cares Radiothon
Our Vision
Our vision is to be the world leader in advancing the treatment and prevention of catastrophic diseases in children. This vision will be pursued by providing outstanding patient care; by conducting basic, translational and clinical research designed to elucidate biological mechanisms, understand disease pathogenesis, improve diagnosis, enhance treatment outcome, prevent diseases and minimize adverse consequences of treatment; and by educating health care and scientific research professionals.
Through Efforts
Through these efforts we seek to cure and enhance the quality of life for an increasing proportion of children who come to us for treatment, and by expanding and sharing knowledge, to advance treatment of children with catastrophic diseases worldwide, while developing strategies to prevent catastrophic diseases in children.
ABC's of Cancer

Sponsored by Cornwell's Turkeyville USA
A is for Alive
B is for Believe
C is for Cure
D is for Danny Thomas
E is for Egg Boy
F is for Fever
G is for God's Greatest Gifts
H is for Heart
I is for Imagine
J is for Joy
K is for "K"onquering Cancer
L is for Lucky
M is for Medulloblastoma
N is for Nurses
O is for Osteosarcoma
P is for Possibilities
Q is for Questions
R is for Recovery
S is for St. Jude
T is for Topotecan
U is for the Five U's of Cancer
V is for Vida(Life)
W is for Wondering
X is for X-ray
Y is for Yesterday
Z is for Zapped