« back to texting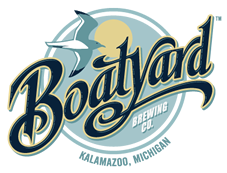 Boatyard Brewing Company
Please join us on our great adventure. During the summer of 2011, Dan Gilligan and I decided to form a brewery that will create exceptional craft beers. From this singular idea, the Boatyard Brewing Company has been born and our lives are changed forever. Since then, Dan and I have spent countless hours developing some of the best traditional ale recipes, as well as our own unique offerings. After sharing hundreds of samples and listening to honest reviews, we are now satisfied that we have the craft beer recipes needed to build a successful brewery. We would like all of you to join us on our journey; not just as customers, friends and suppliers, but as members of the BBC family. Come along for the ride, enjoy our craft beers, and help make Michigan the best place to live.
Contact Information
432 East Patterson St.
Kalamazoo MI 49007
---
*Message & data rates may apply. Text STOP to quit. Text HELP for help or call 877.571.0774 for support. To opt-out of alerts, text KEYWORD and STOP to 80373 (Ex. STOPWEATHER). Subscribers will receive no more than twenty messages per week when subscribing to any of our Alerts or Offers. No purchase necessary. Marketing text messages will be delivered to the phone number you provide at opt-in.
Approved carriers for texting 80373 are: Verizon Wireless, T-Mobile, Sprint/Nextel/Boost, AT&T, U.S. Cellular, Cellcom and Element Mobile. Sprint users may need to call their customer service representative to have the short code functionality activated on their cell phones. For questions or support, please call 877.571.0774.