Breast Cancer Awareness Month
We Will Be Pink
For the month of October WIN 98.5 will turn this web site pink for breast cancer awareness. Lakeview Ford Lincoln and WIN 98.5 encourage you to support and participate in area Breast Cancer Awareness events. Check out their black Ford F-150, wrapped in pink ribbon and graphics. Take it out for a test drive...Lakeview Ford Lincoln will do the rest! $20 dollars will be donated by Lakeview Ford for each test drive to go to the Mammography Fund at Bronson Battle Creek. And plan to attend the WIN 98.5 - Cowboy Up annual Sing For A Cure Benefit Concert where we'll be raising money for cancer research and awareness through music by local talent.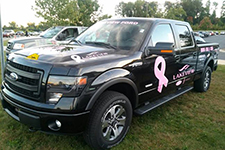 Think Pink is Brought to You By:
Lakeview Ford Lincoln, D and R Sports Center, Sturgis Bank and Trust, Cowboy Up, Southside Sportsman's Club, Bedford Valley Golf, The Worgess Insurance Agency, and Inky Dinky Screenprinting
Think Pink Artists at Cowboy Up
Music At Cowboy Up
Thursday, October 17 6:30pm at Cowboy Up in Mendon. Featured performers include Samuel Jay & Jewels, Douglas James, Dani Jamerson and Lyndsey McFarlane and DJ Alex. Tickets are $3.00 at the door.
Reservations are recommended - 269-816-8844. There will be door prizes, raffle, games and contests. Dinner and drink special, vendor booths. Buy a T-shirt and 100% of those proceeds go to Susan G. Komen Foundation.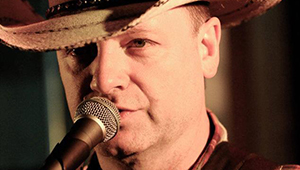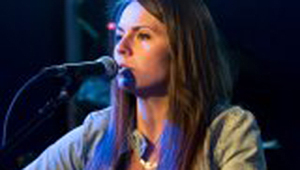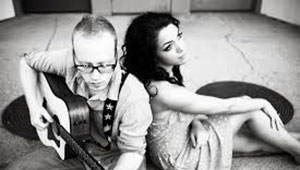 Get Informed
Information Specialists
1-800-227-2345 – Cancer Information Specialists are available to answer your calls 24 hours a day, 7 days a week, 365 days a year. They can help with questions regarding cancer information, insurance, financial concerns, prescription assistance, clinical trials, transportation, support groups, quitting smoking, and much more.
This user-friendly website includes a cancer resource center with in-depth information on every major type of cancer, as well as an email service to answer your cancer questions. You can order Society publications, read articles on the latest cancer news, and find other helpful cancer resources in your area.
Personal Health Manager
A free divided folder tool with information and resources specific to your diagnosis and treatment that allows you to organize materials, insurance information, test results and medical bills as well as write notes about your appointments, treatments, and questions for your healthcare provider.
Road to Recovery ®
This free service assists cancer patients with transportation to and from treatment and medical appointments. Trained volunteer breast cancer survivors provide support and share experiences in a one-on-one visitation program for women diagnosed with breast cancer.
Look Good...Feel Better
Through this program, women in active cancer treatment learn techniques to cope with the appearance-related side effects of their treatment. Certified beauty professionals provide tips on makeup, skin care, nail care and head coverings. Recurring sessions of this program take place at many local cancer centers and hospitals.
Wig Banks
Your American Cancer Society works with local salons to provide wigs, hats, and turbans to people who are undergoing cancer treatment. Wigs are fitted and styled by a licensed cosmetologist, free-of-charge.

Get Involved With Events
Making Strides of Howell, MI
Date: Saturday, October 12th, 2013
Location: Howell Court House at 200 E Grand River
Time: 9:00am
Bowl For the Cure
Date: October 12, 2013
Location: South Lanes Bowling Center, 1147 W Broadway, Three Rivers, MI 49093
Phone:269-278-7515
Time: 1:00pm
Making Strides of Midland, MI
Date: Saturday, October 19, 2013
Location: 825 E. Main Street, Midland Dow Diamond
Time: 10:00am
Making Strides of Kalamazoo, MI
Date: Saturday, October 19th, 2013
Location: Arcadia Creek Festival Site in Kalamazoo
Time: 10:00am
Making Strides of Jackson, MI
Date: Saturday, October 19th, 2013
Location: Riverwalk Amphitheater - Consumers Energy Campus
Time: 10:00am
Making Strides of Saginaw, MI
Date: Saturday, October 26, 2013
Location: Saginaw at 5650 Bay Road at Krossroads park
Time: 10:00am
Making Strides of Flint, Michigan
Date: Saturday, October 26, 2013
Location: Flint DDA Flat Lot, 125 E. Kearsley Street
Time: 10:00am
Making Strides Against Breast Cancer of Holland, MI
Date: Saturday, October 26, 2013
Location: 240 Kollen Park at Kollen Park in Holland
Time: 10:00am
Making Strides of Lansing, MI
Date: Saturday, October 26, 2013
Location: Michigan State Capitol at 100 N. Capitol Ave
Time: 11:00am
Making Strides of Calhoun County, MI
Date: Saturday, October 26, 2013
Location: C.O. Brown Stadium - Bailey Park Battle Creek
Time: 10:00am
Auburn Hills Eye Care
Date: Tuesday, October 1st through Thursday, October 31st
Location: 4151 Baldwin Avenue, Auburn Hills, MI 48326
Phone: 248-858-2223
Time: 8:30am
More Making Strides regional events are available here