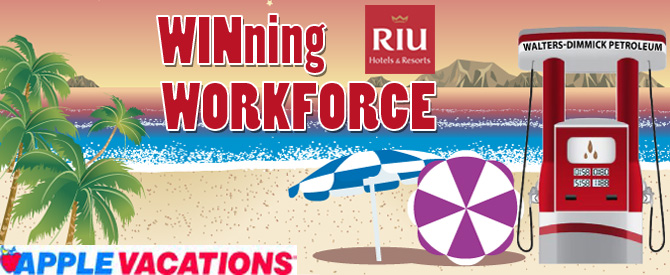 WINning Workforce is Back!
It's That Time of Year
It's that time of year again- Soccer, volleyball, and football! While you're playing taxi driver this fall, WIN 98-5 and Walters-Dimmick Petroleum are topping off your gas tank.
Listen Weekdays
Listen weekdays at 8:15am, 11:15am, 2:15pm, and 4:15pm to win free gas! You could be flying to the Riviera Maya, Mexico with Apple Vacations, America's Favorite Vacation Company.
3 Nights
Enjoy 3 nights all-inclusive at the Riu Playacar with the WIN 98-5 WINning Workforce. Download the official rules